Good to be out in the cold, still morning, though not particularly early.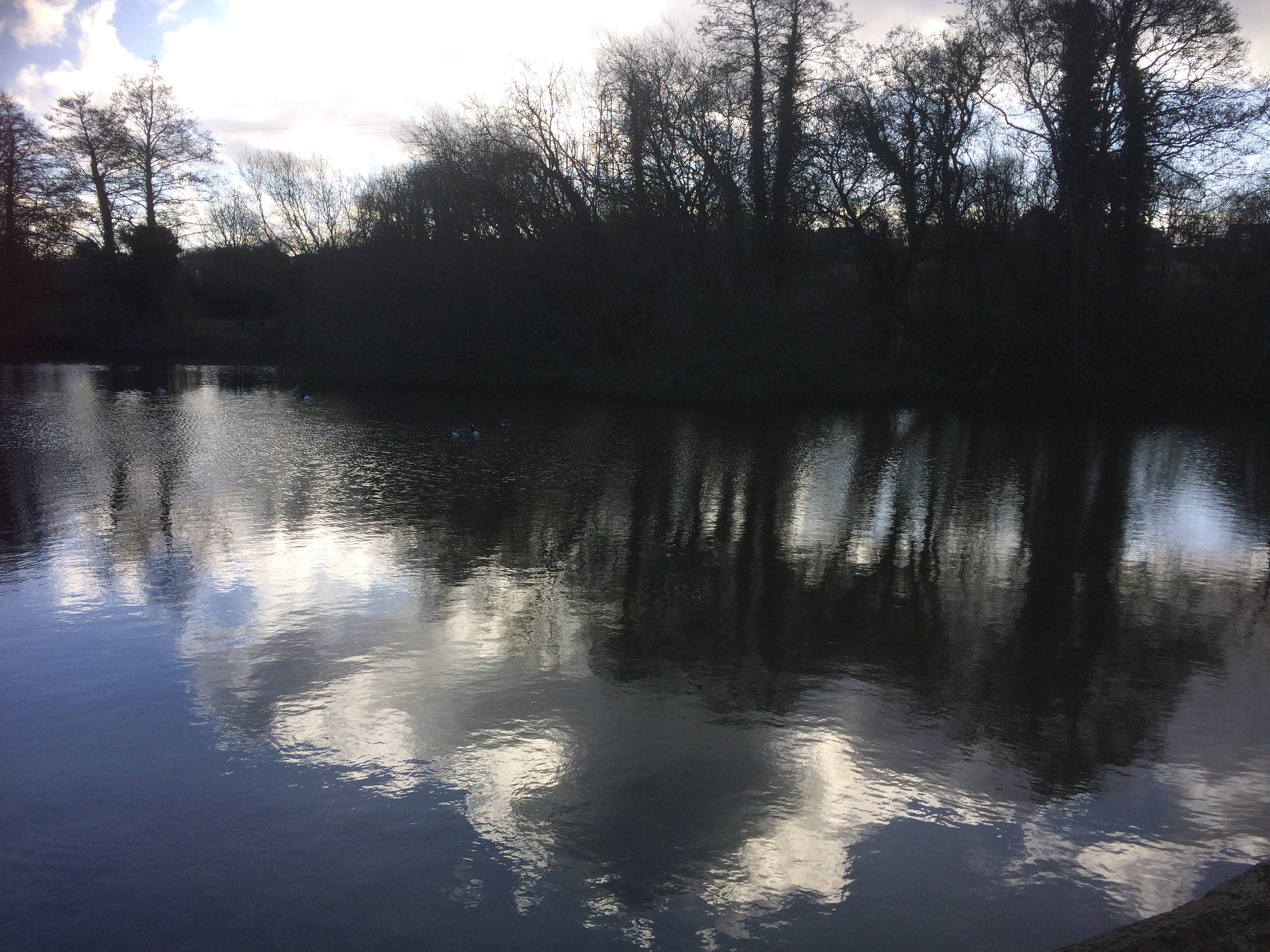 Moving on, a less blurry but therefore less atmospheric look.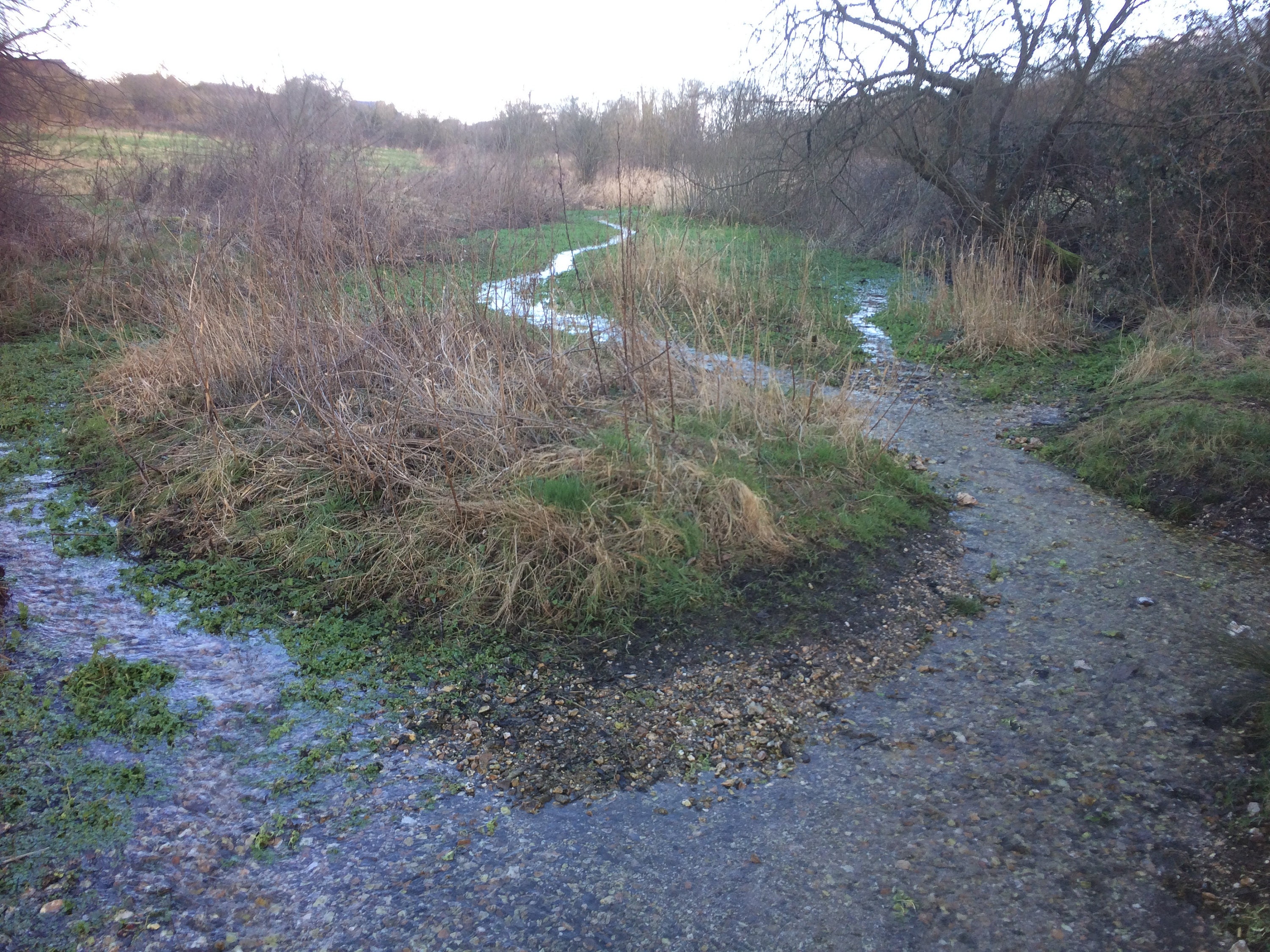 Around the corner, the scene is quite different. This is well-watered Hampshire watercress land.  I don't think the plantlets have appeared yet, but later on even the small streams and trickles sport their trails of the peppery green.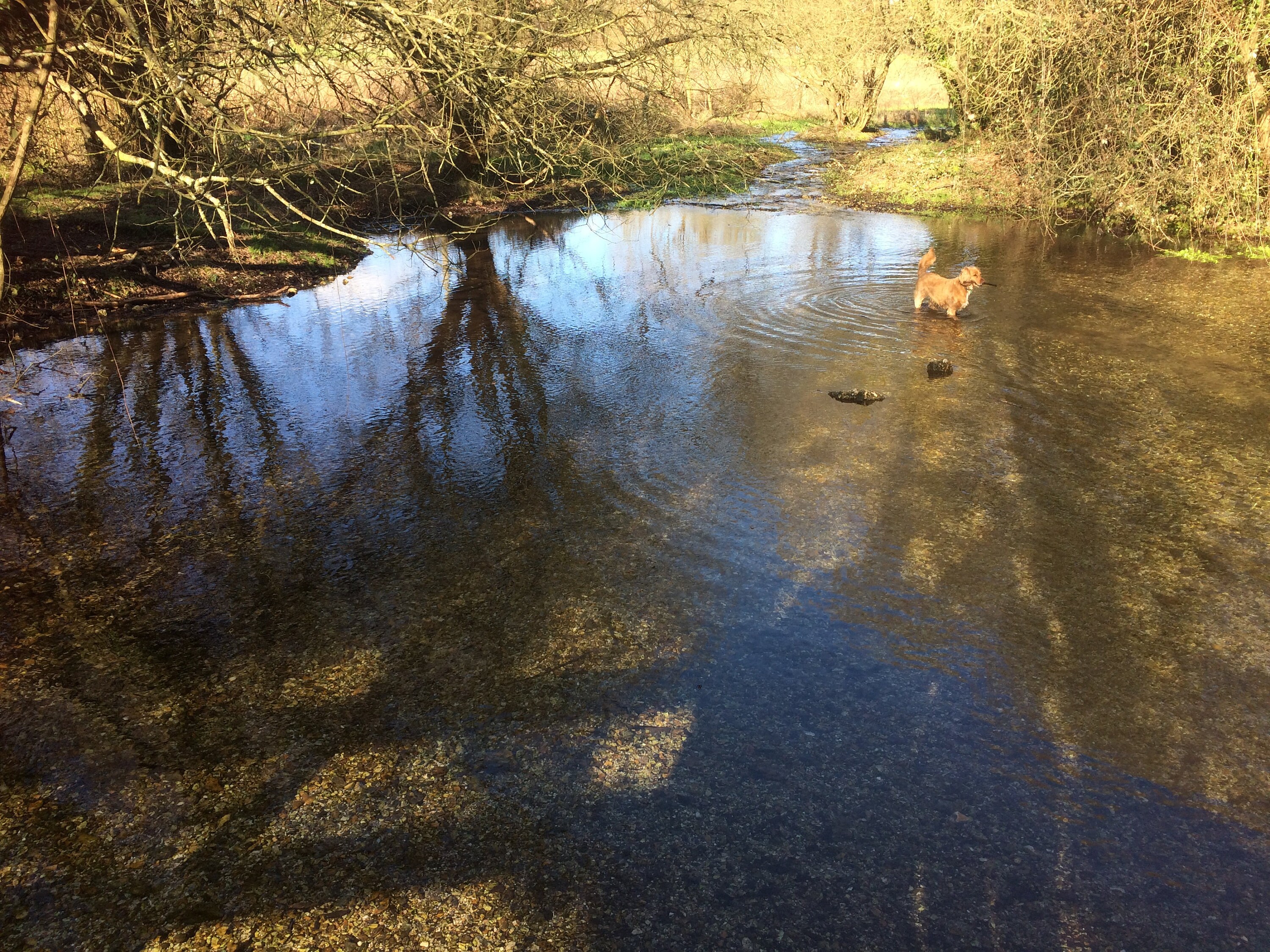 Me and the bro agreed that in our young days this place would have suggested the joys of island shelters and dam building.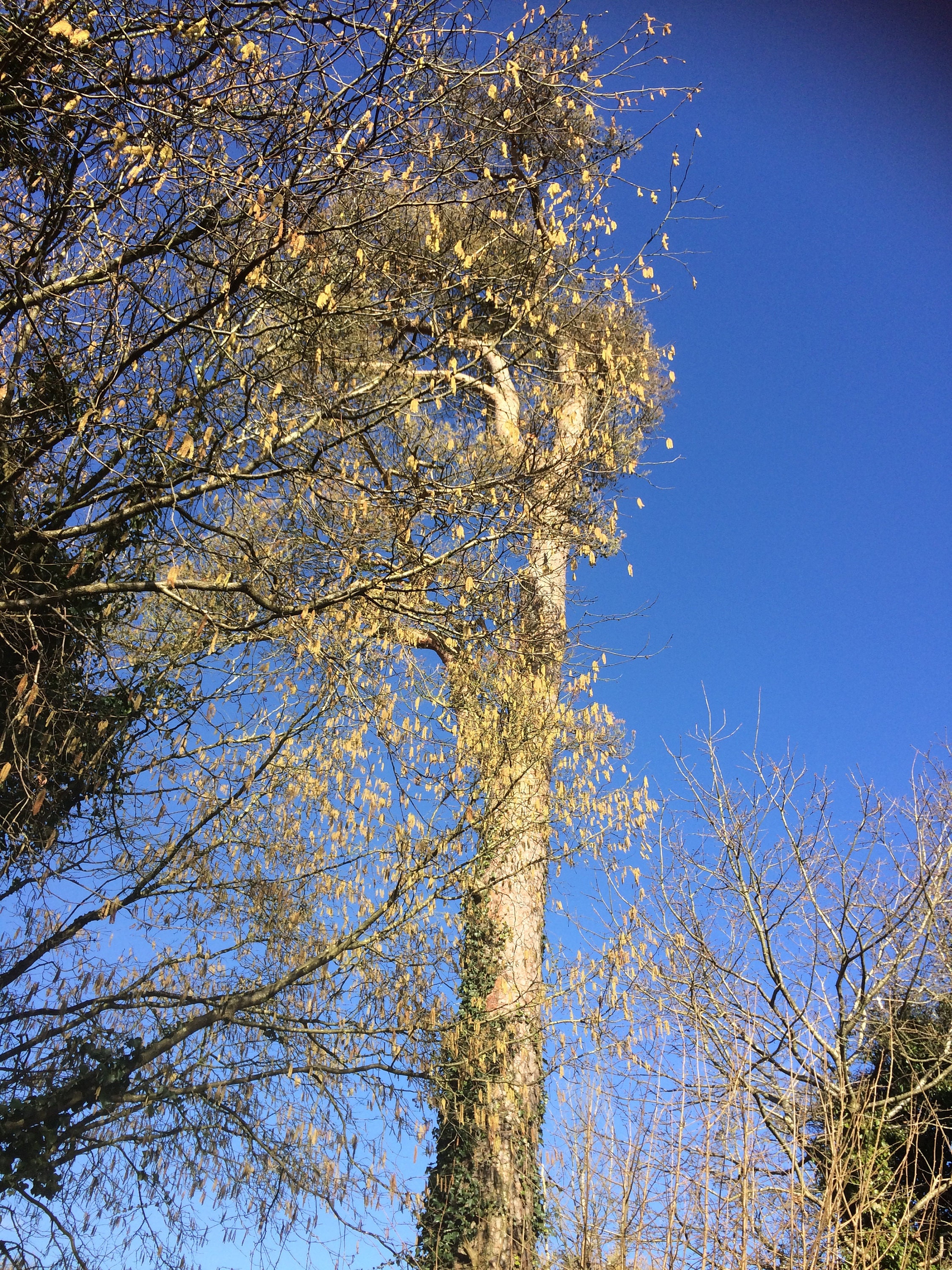 Further on, beyond a bend in the river, is perhaps the origininal 'singing ringing tree'. Catkins are lighting the foreground of the strange, lofty, shape.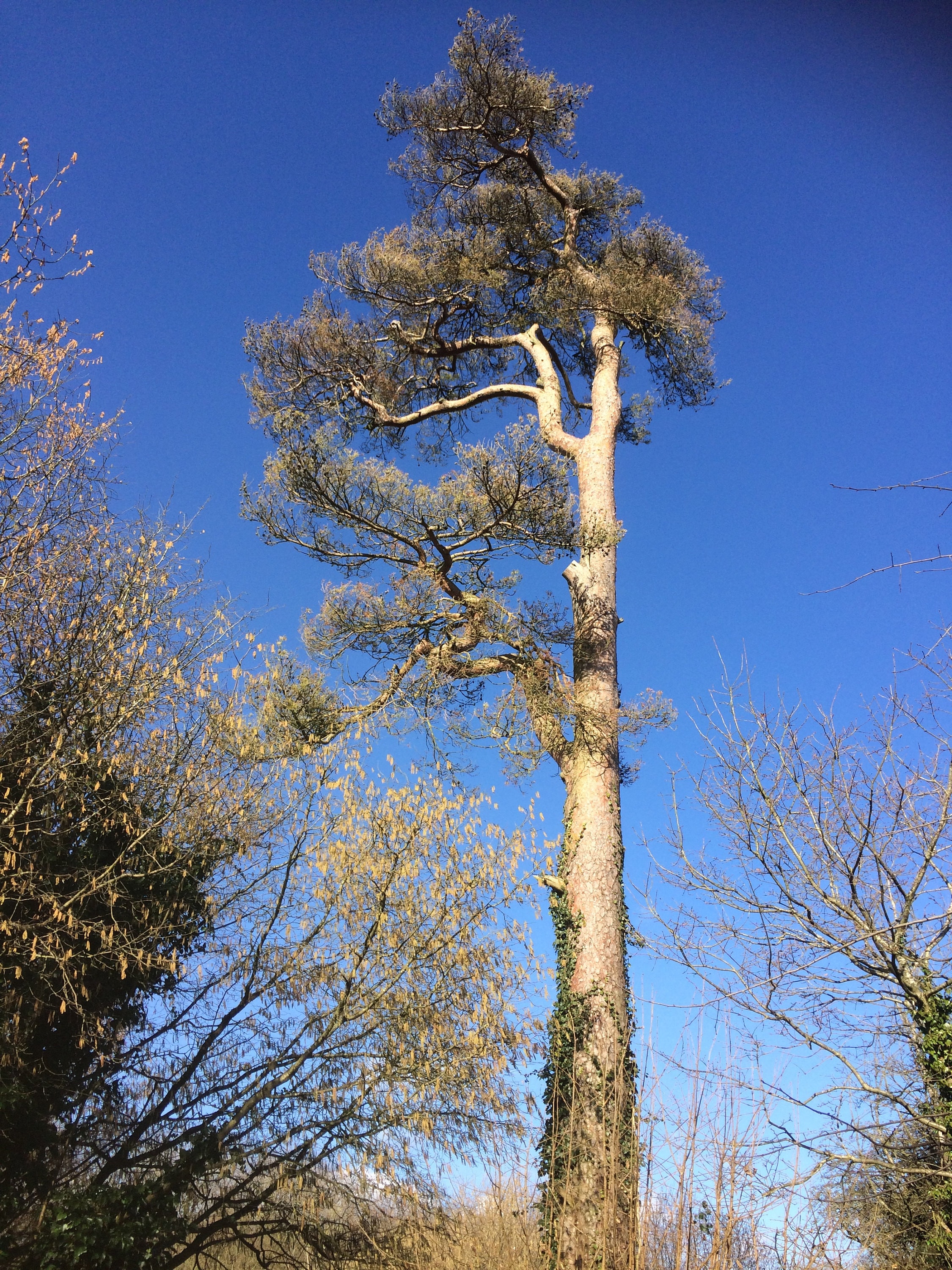 Are we suddenly in Corsica?  A tall, craggy pine against an azure sky?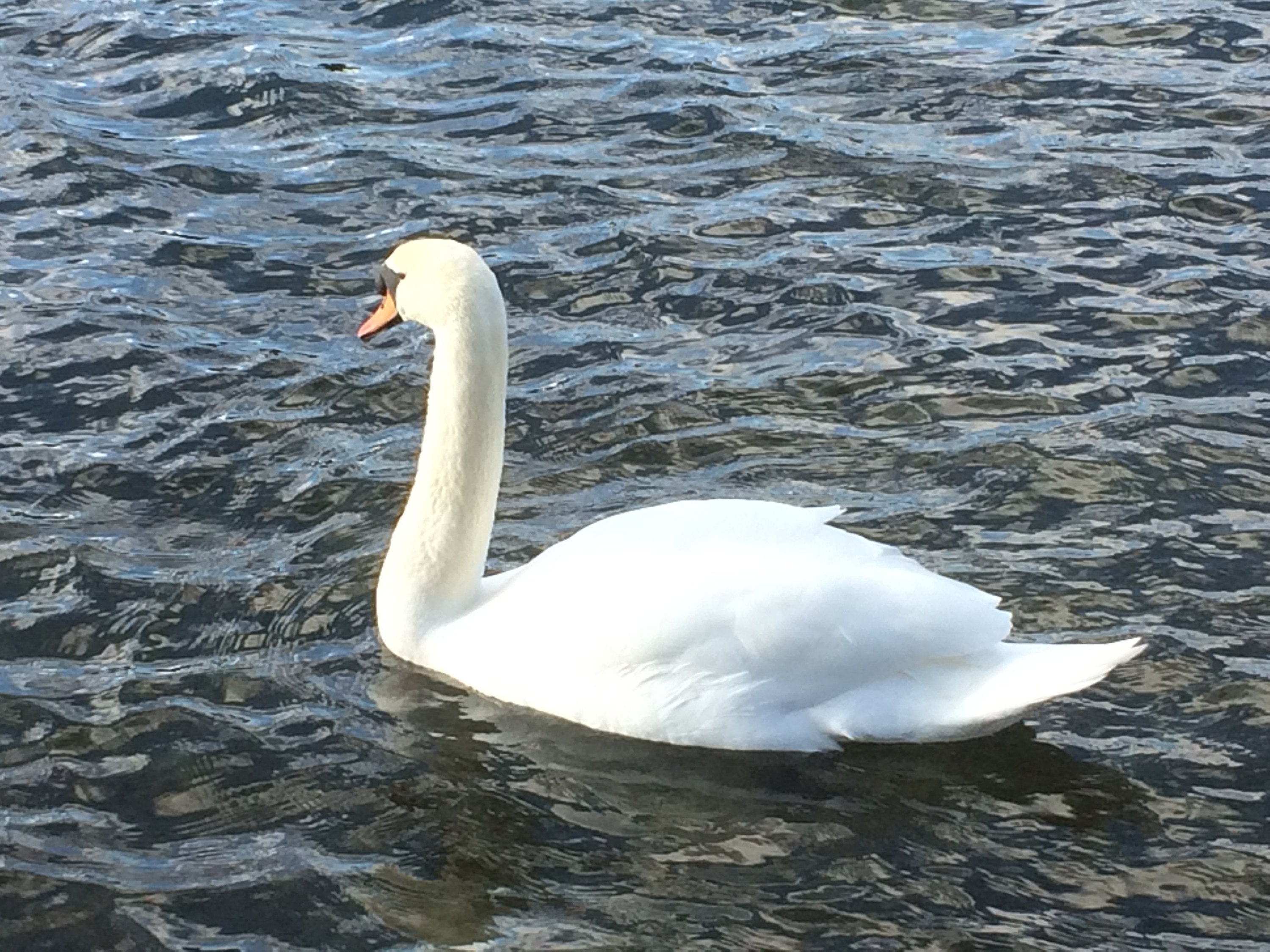 Swans, ducks, moorhen, birds a-twittering and singing, Jenny Wren flitting almost unseen.  All this within a stones throw from housing estates and reasonably busy roads; a large oasis in-between.
After a bit more muddy stomping it was time to wend, get back to put the kettle on, enjoy the good company and take up my sewing before other, more mundane things got a chance to beckon. The resulting little needlecase was finished. A 'love dove' (or two) snuck on there.