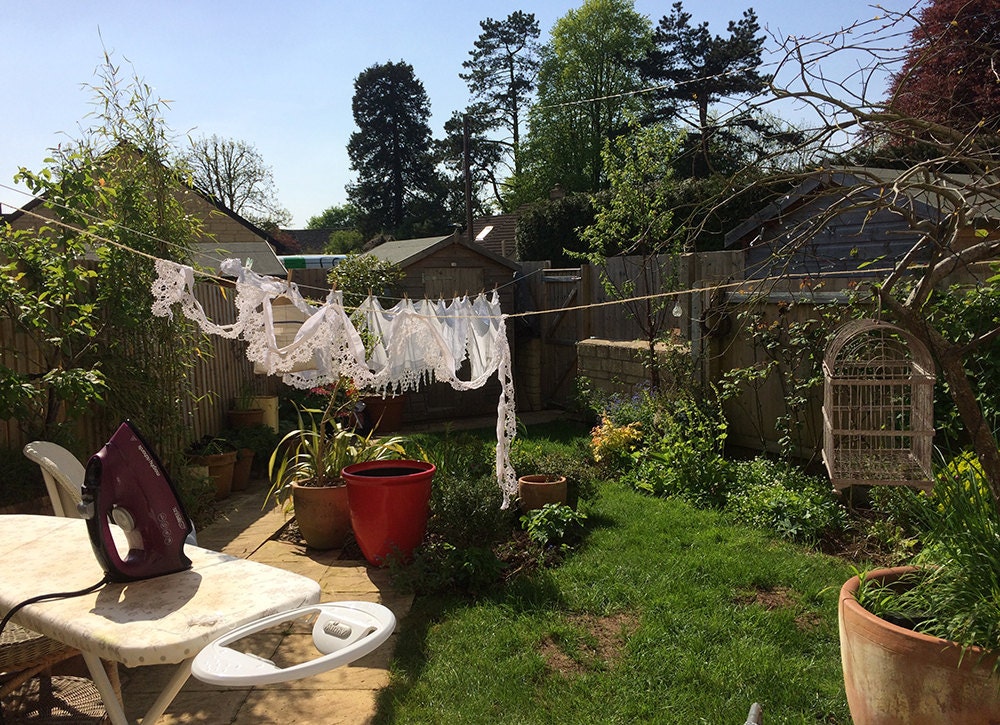 The sunniest may bank holiday Monday!  Ideal weather for laundering and ironing vintage linen and lace. A bit too hot for much ironing though...
I heard that hanging white linens in bright sunshine makes them even whiter.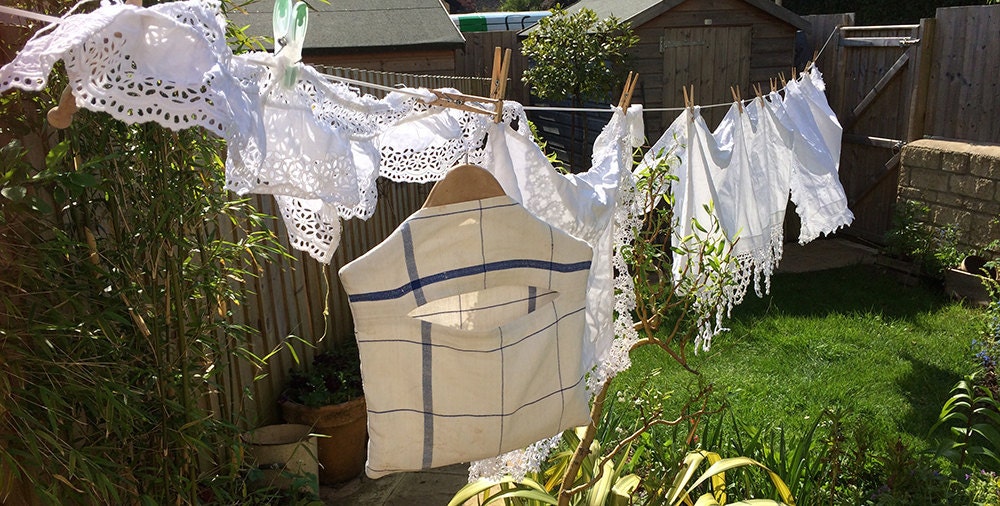 Now, I can't just rest and and applaud my domestic efforts - some new sewing projects must be started with the results. I would quite like to use the piece with deep crochet pointy bits for a window pelmet.  I'm thinking other lacey edging lace could become bunting for a vintage tea party.  ooh.