Yesterday I bought a piece of old hemp linen sheeting that had been dyed to a beautiful violet shade.  Still deciding what colour of embroidery thread to use with it, I thought to arrange some bits and pieces against it and see what turned out.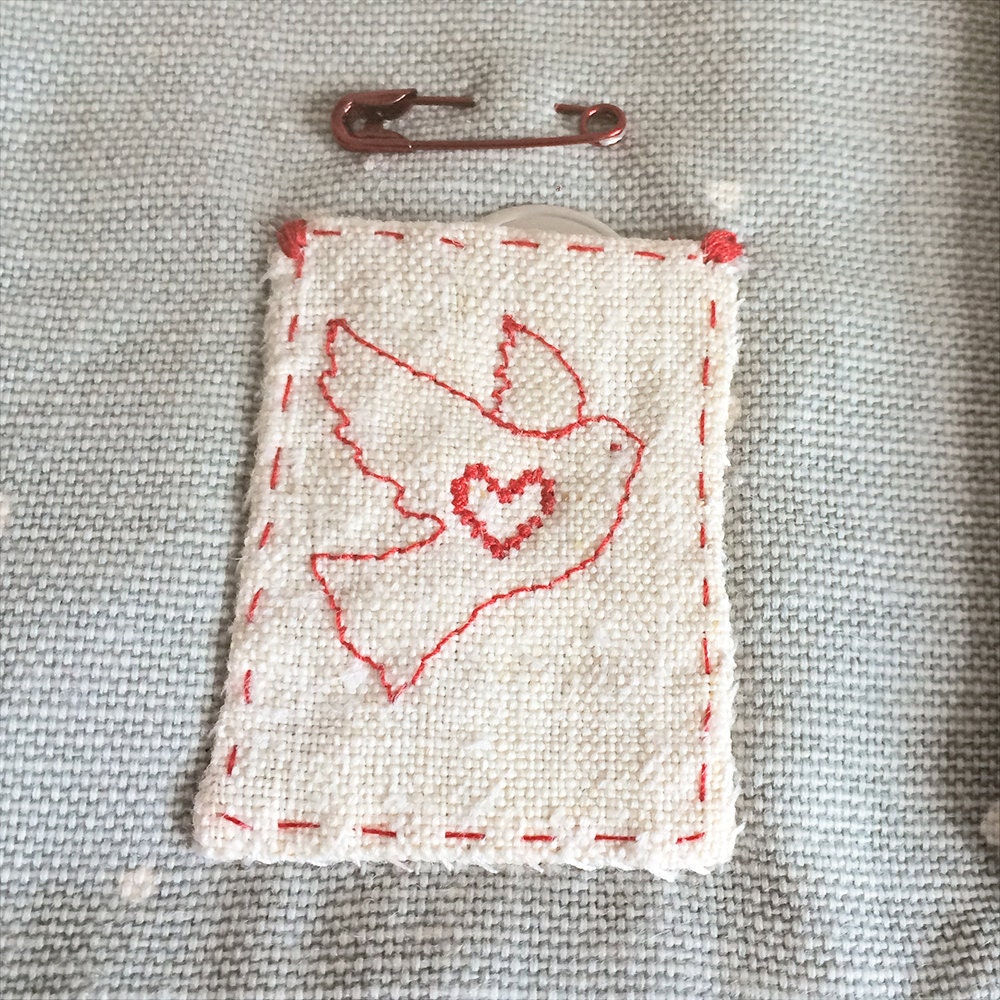 I included some close-ups of recent sewing.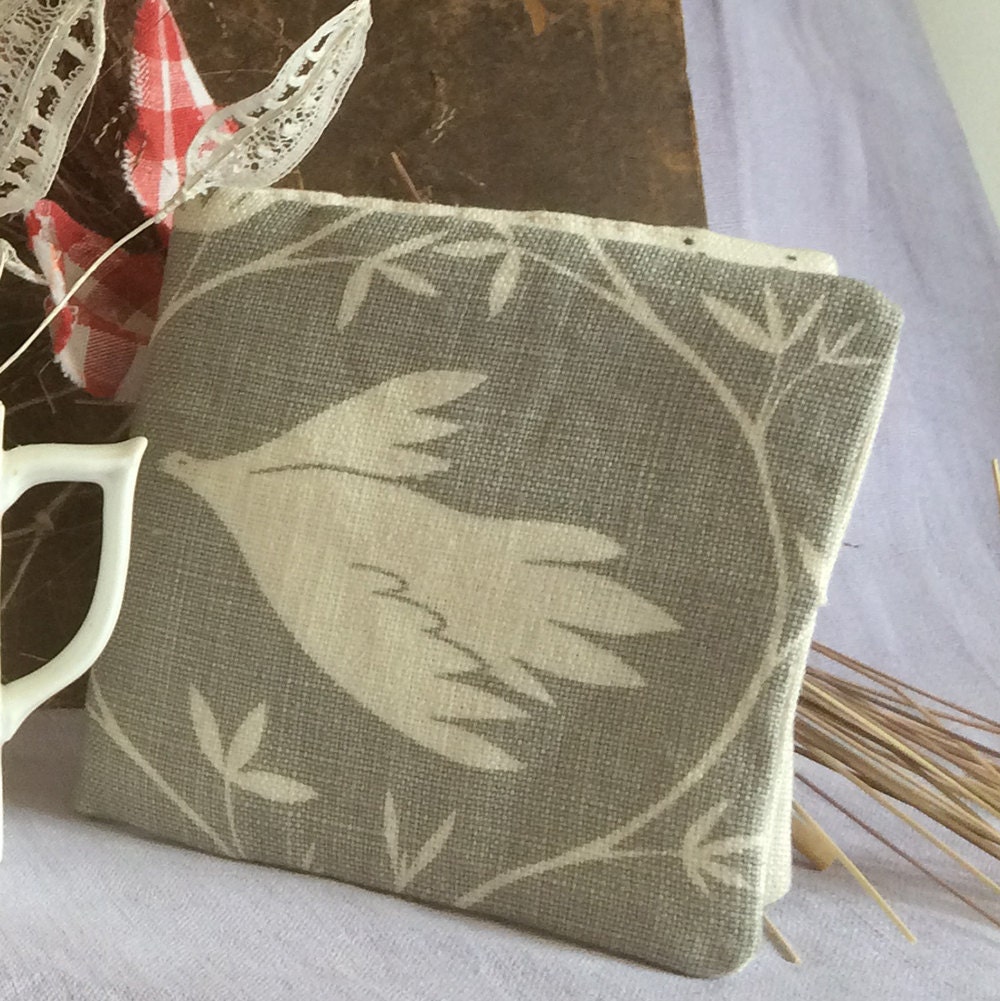 A needlecase in linen from the Vanessa Arbuthnott shop.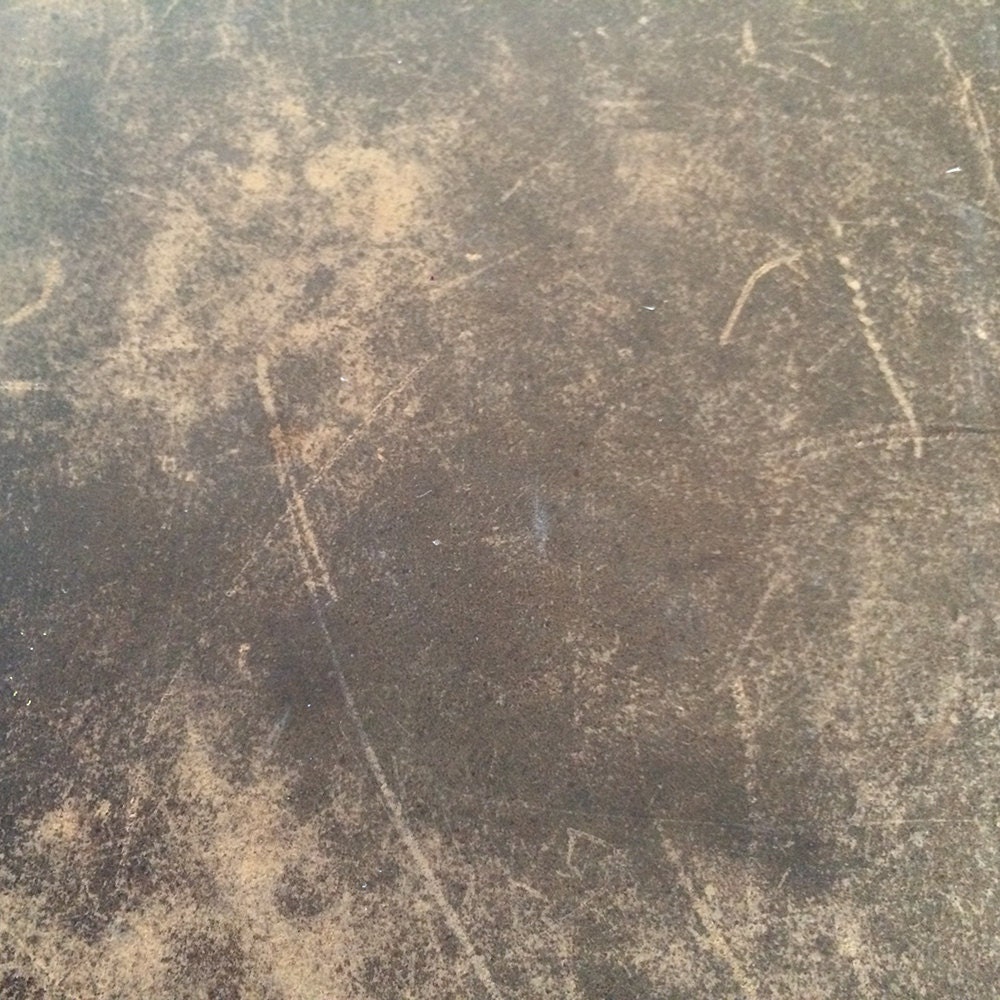 Some textures with worn patina - this one is the back of an old book.  The man in the charity shop was insisting on finding the rest or the book for me and looked askance when I explained I only wished the cover and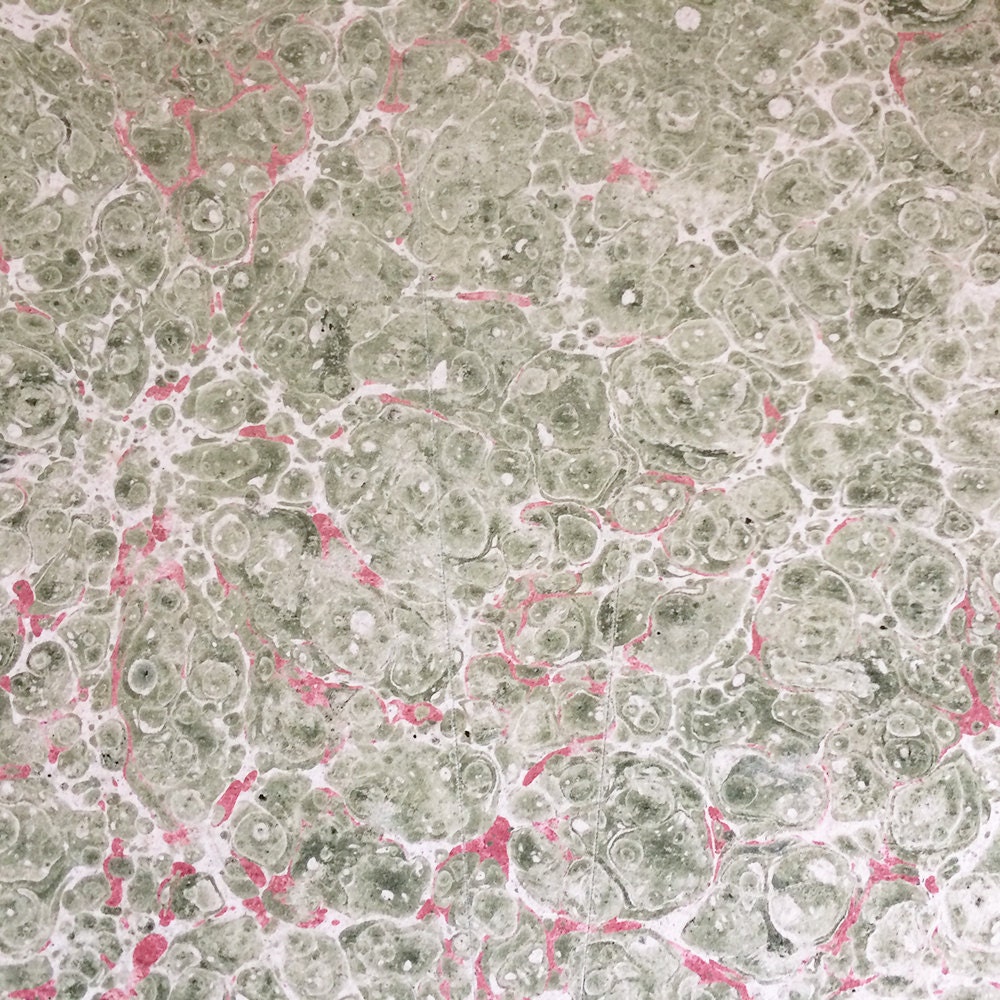 the missing pages didn't matter.  This is the inside paper...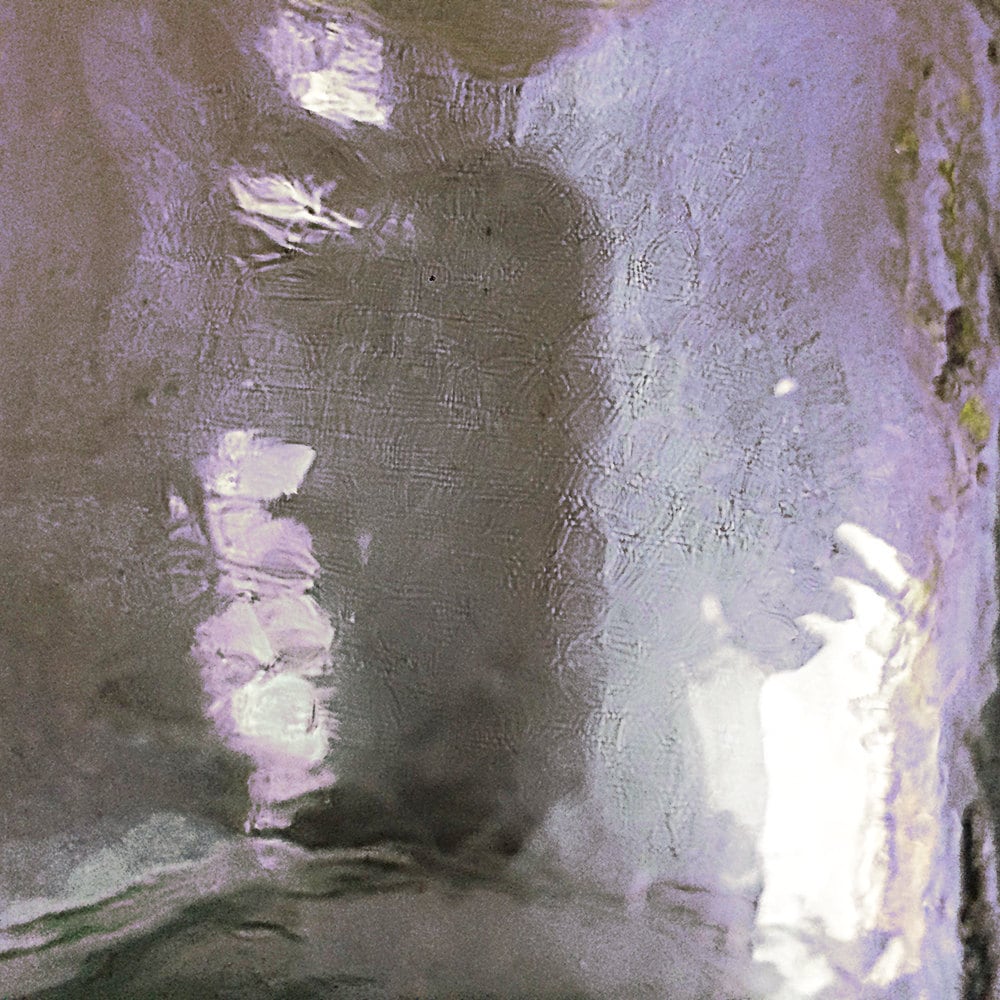 This is peering through a greenish glasss jar to the fabric underneath.  I liked the way it looks like splodges of paint.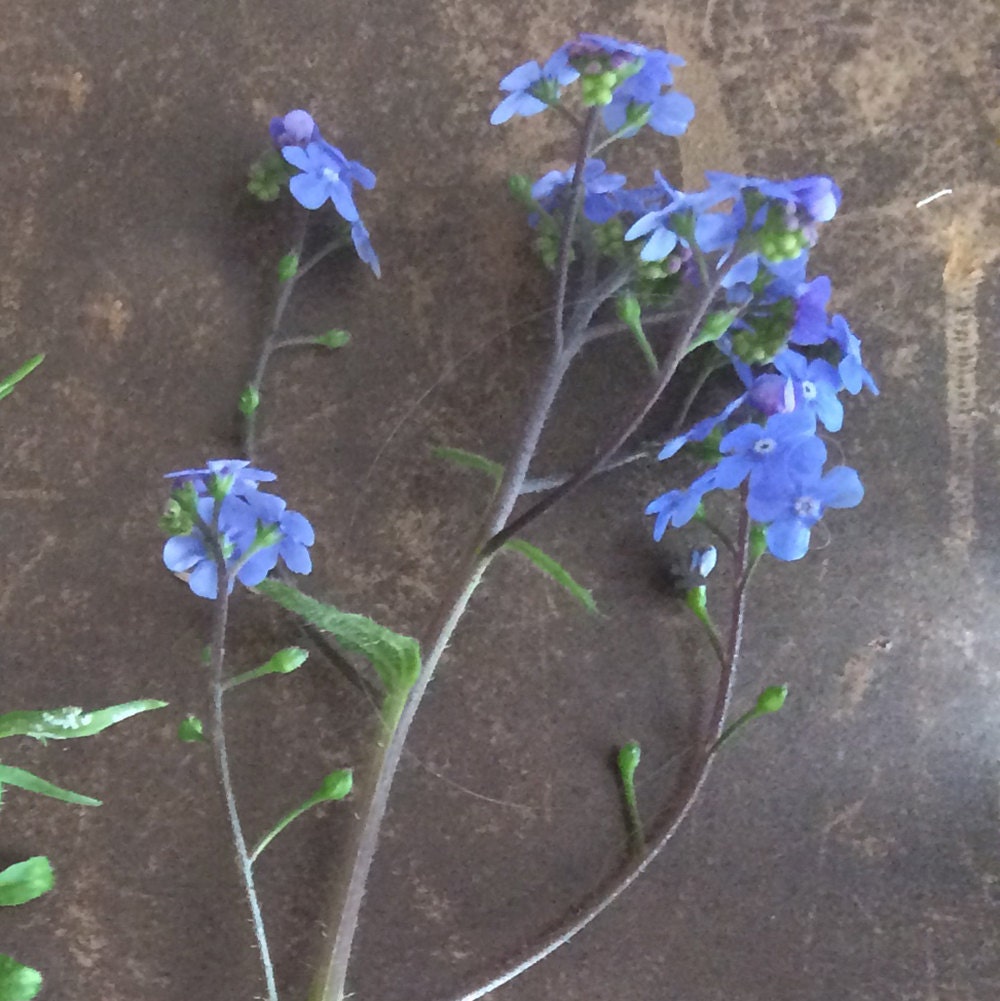 Some forget-me-not type flowers - perhaps 'brunnera'..?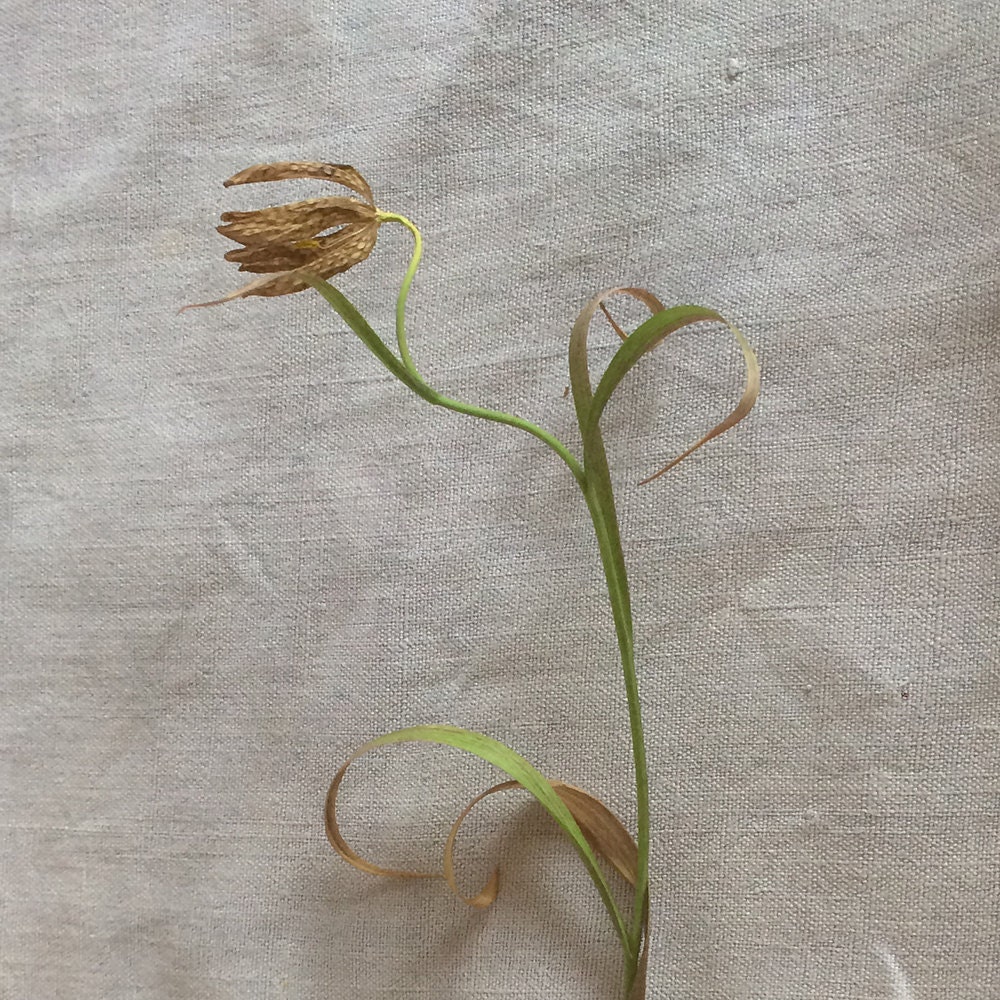 A snakes head fritillary, still beautiful in its dying phase.  The purple chequered flower has turned to parchment and the leaves have curled.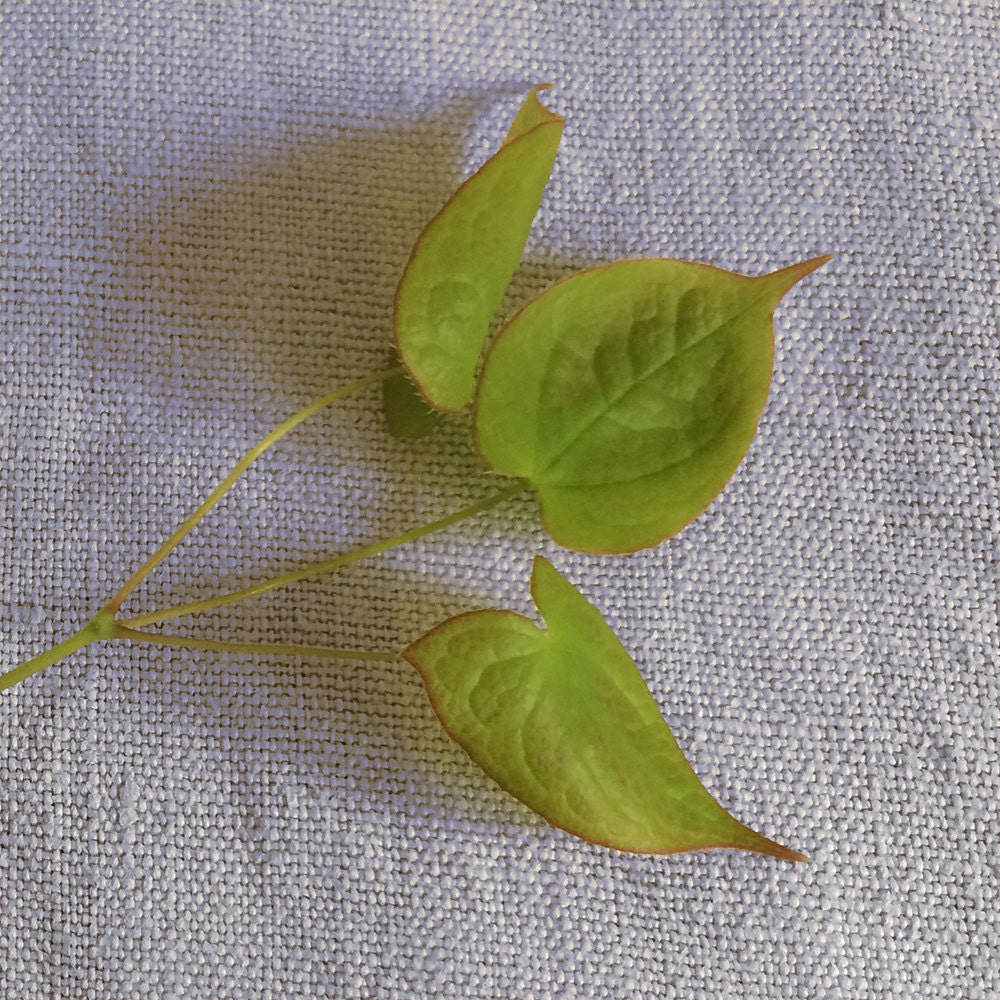 Back to life!  Spring green, pretty heart-shaped leaves on this delicate plant.  As they mature, they become more veined with reddish tinges.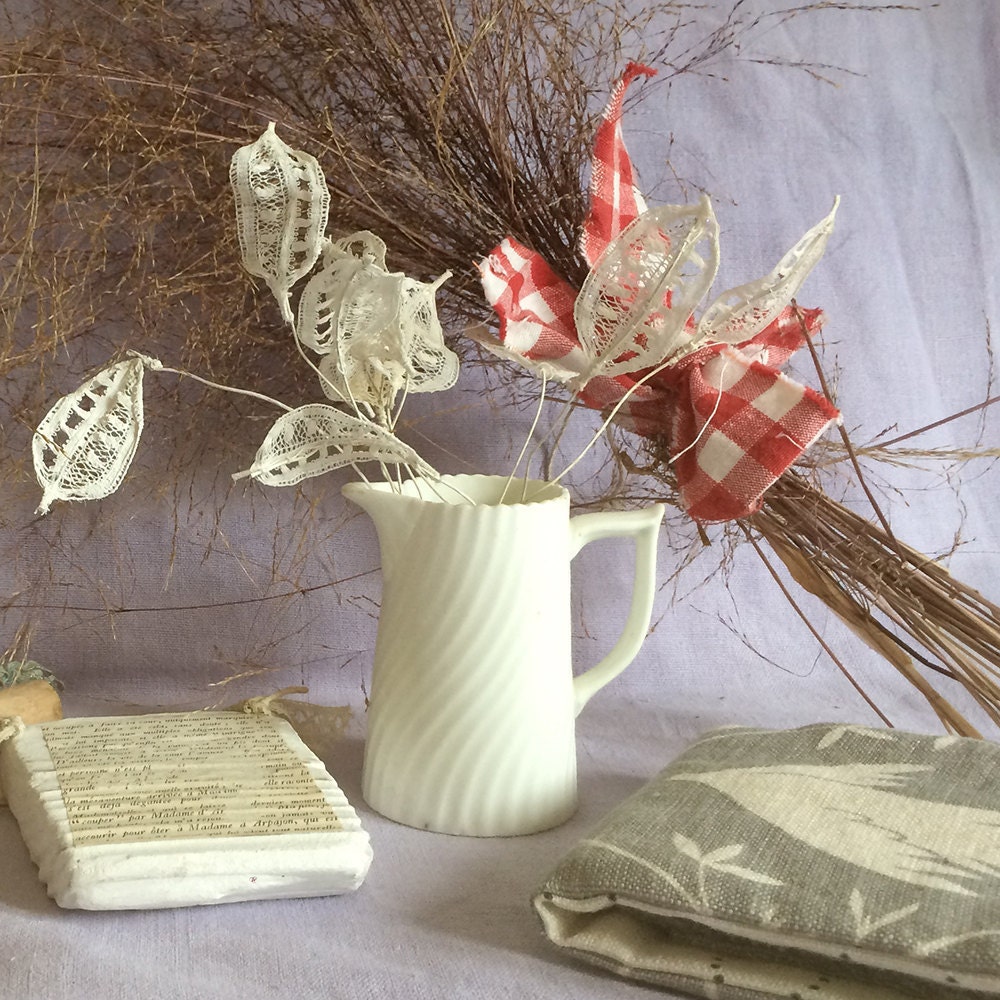 So, I should be all set up for some sewing inspirations after a few chores and a decent walk.  Working with images is fun, but does tend to mean too much screen time!