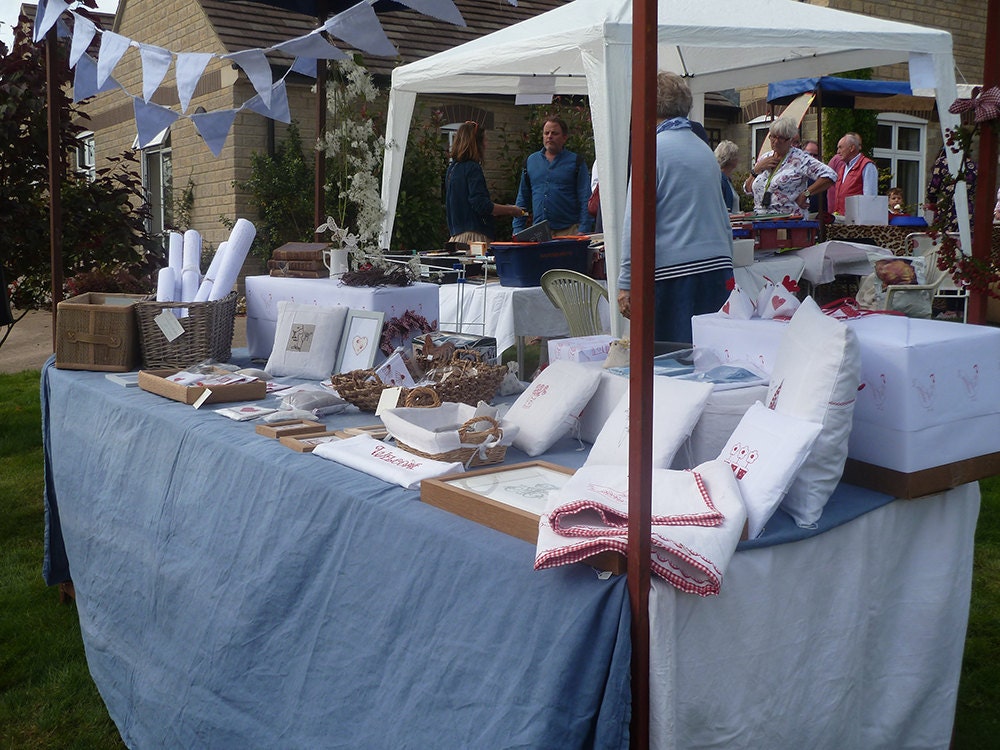 It has been a while since 'Mary's Orchard' had a stand at a craft fair.  Some of the nicest are outdoors in the summertime.  Here is a glimpse of early morning set up at Horsfell House, Minchinhampton.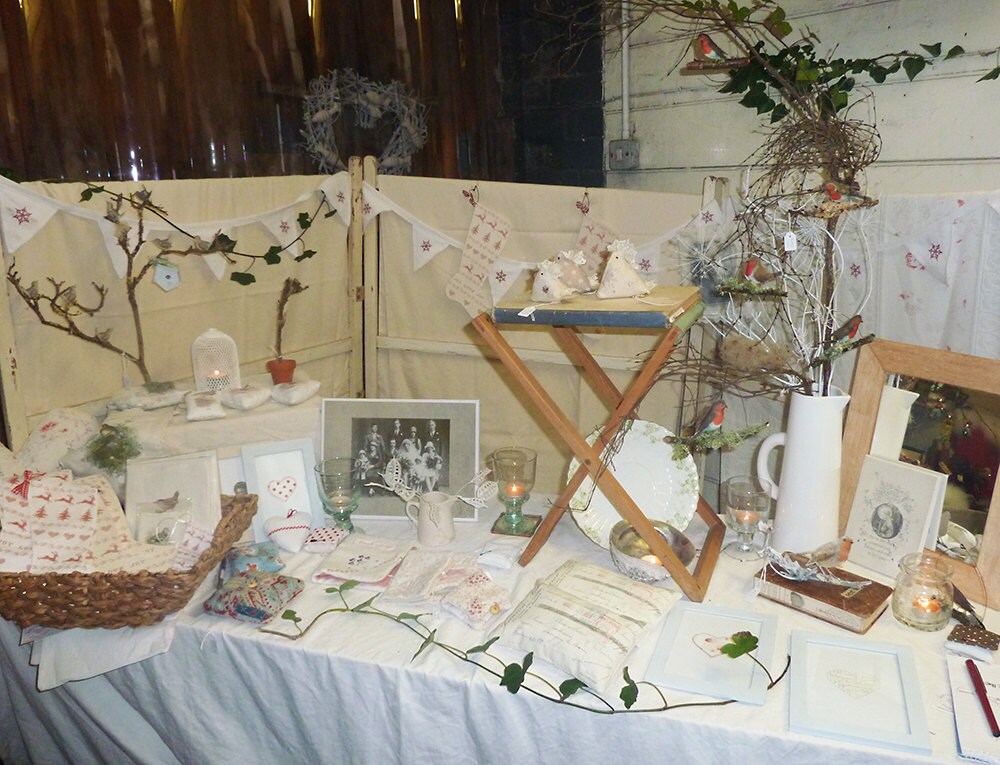 Setting up a Christmas stand is a chance to use candles and fairy lights.  Here, at Victoria Works Studios in Chalford there was no electic point to hand so fortunately we were allowed to make do with candles.  The work was a little different at this point, with more digital print - the embroideries were still to come.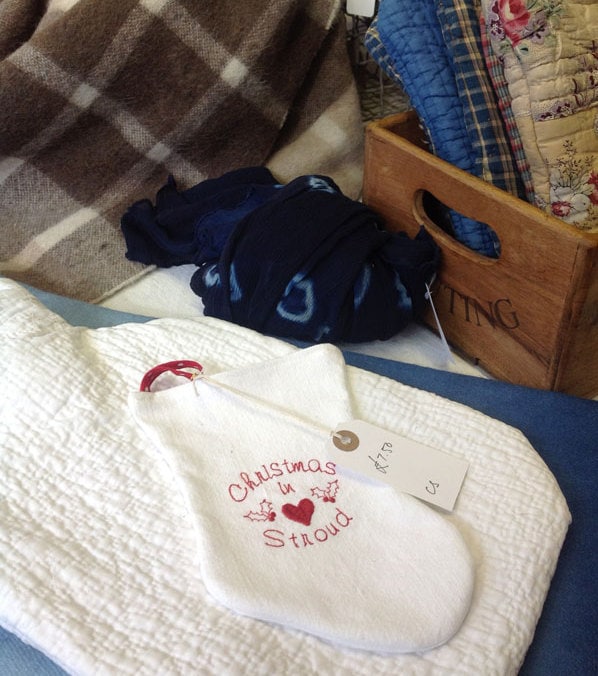 Being part of a bigger craft show initiative where the emphasis is on creating a beautifully curated room, presents a different challenge.  There has to be a letting go and trusting in lallowing an experienced team to take charge.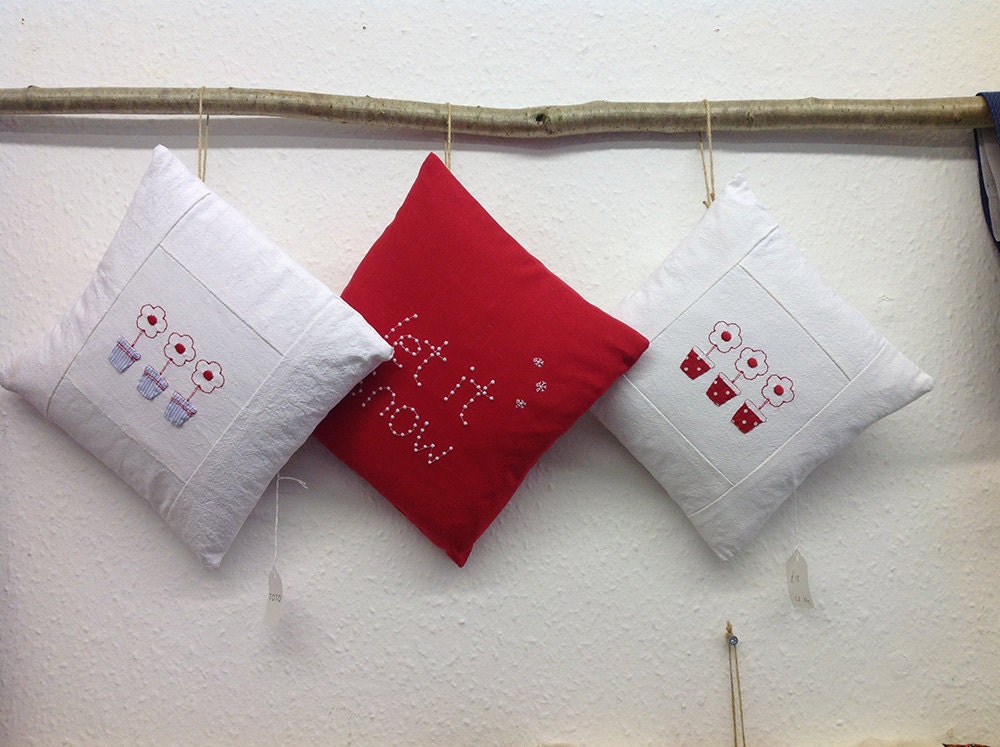 A great advantage of being part of such a team is that they will come up with fresh ideas for you.  I would never have thought of using the wall space in this way; generous large hooks and a good, straight tree branch.