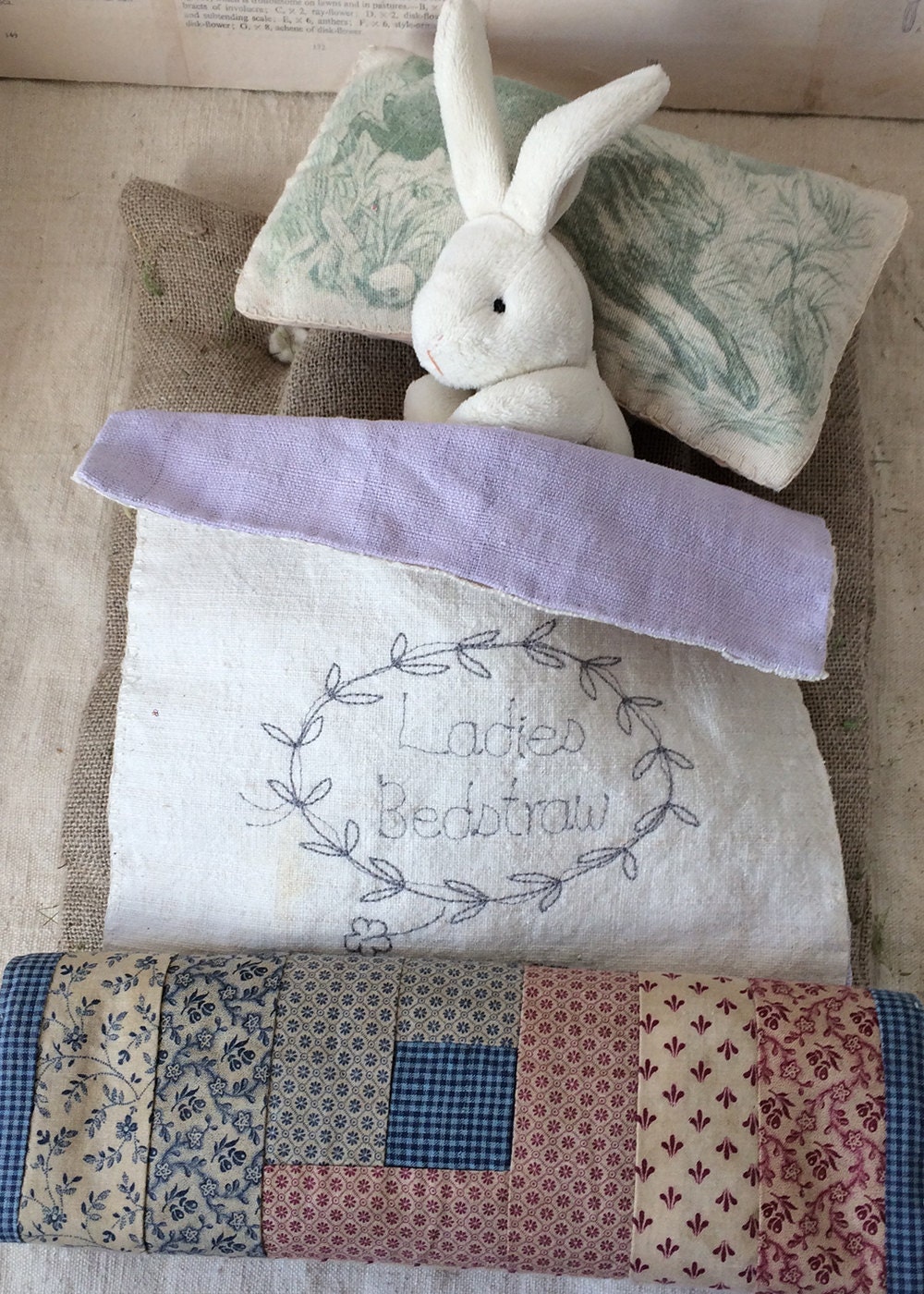 ere are the results of an art project all Summer in the making.  
Unfortunately, I can't offer it on Etsy at present as I have found out that 'Lady's bedstraw' may cause allergies in some.  A new 'mattress' of the same design but more traditional filling is being made!
Here is the short story of the piece - much fun in the gathering, drying and sewing!
At the height of summer armfuls of the herb 'ladies bedstraw' were gathered from in and around 'Mary's Orchard' garden. The dried herbs were then mixed with other dried grasses to give a little more substance to the mattress.
The linen cover (looks like burlap or jute) was stuffed and sewn with traditional looking 'mattress ties' (white linen covered buttons, felt and linen string were used).  The natural linen lets just the right amount of whispy grass trails through and the fragrance captures the essence of summer grasses.  
Lady's bedstraw is a very specific fragrance - it resembles newly mown grass or sweet hay. I don't recommend  it for sufferers of hay fever.
As this is a 'one off',  a theme developed around the tale of a tiny hare who adopts the mattress, is soon found out but is, in turn, herself 'adopted'.  
Of course, this means she needs the finest and cosiest linens and bed-covers to see her through the late summer and the coming winter.
When the new mattress is ready, I will offer the work as a joined-up collection as I think it makes a nice display for a grown up collector of dolls and their accessories.  
It is not recommended as a toy because the little mattress might not be suitable due to its buttons and ties.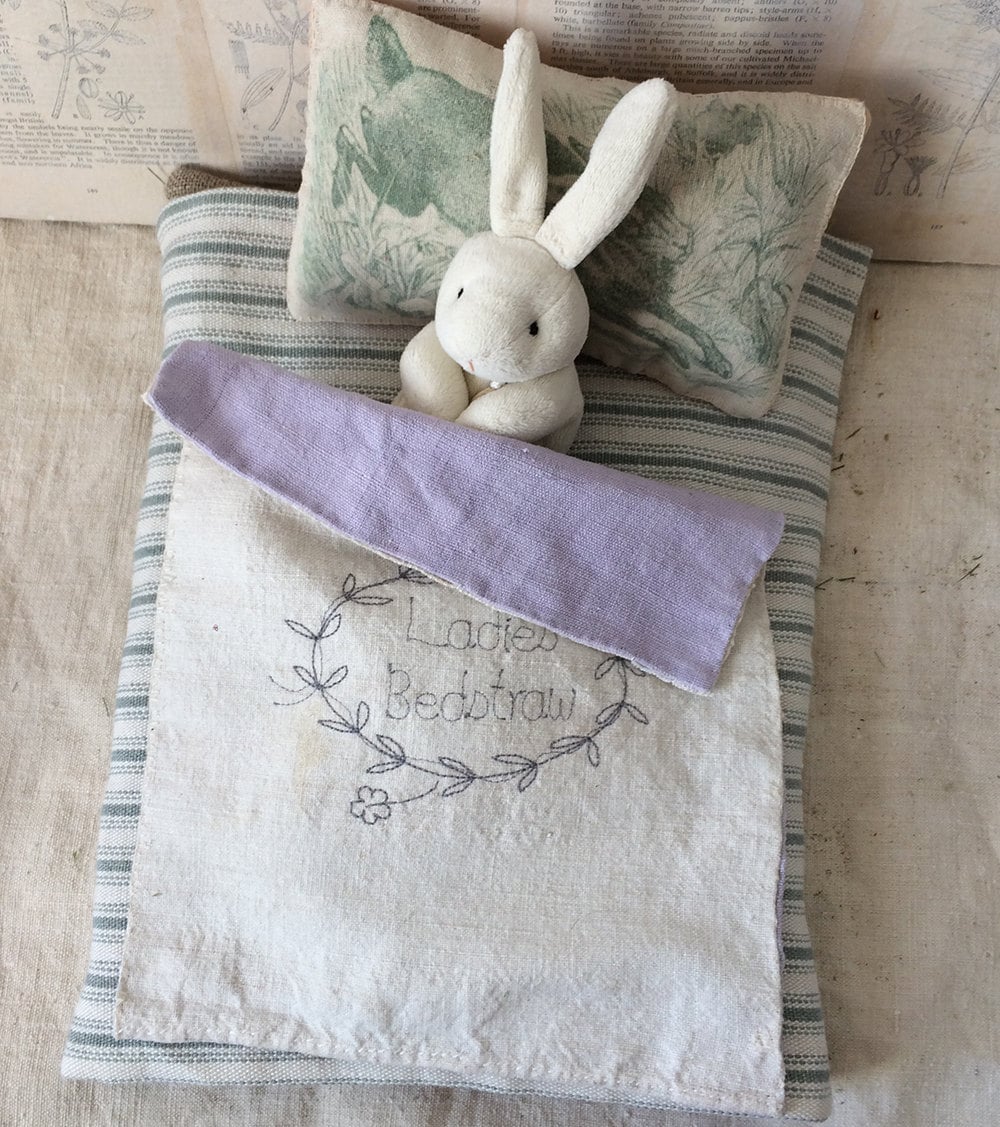 For interest, the baby Hare is by 'Doudou et Compagnie, Paris', complete with its label and tiny printed leather neck tag.
The striped sheet is in linen by Colefax & Fowler ( 30cm x 30 cm), no less!
The 'Ladies Bedstraw' embroidered bed topper is in heavy white/cream linen/hemp with grey embroidery, and backed with vintage linen in a pale violet shade.  26cm x 20cm
The mini quilt is  pieced in 'log cabin' pattern in red/cream/blue/grey vintage pieces and backed with white/cream linen as above.  it is also interlined to give a more 'quilty' feel.  24cm x 24cm
Finally, the pillow is hand -printed with a  William Morris hare, running through grasses. 19cm x 10cm
This has been the best fun to put together, giving room to an evident urge to make miniature things!